Lange afstand temperatuursensor video babyfoon
Een 2.4 Inch Kids Video Monitor is belangrijk voor de zorg en veiligheid van de baby. Het dient niet alleen als waakzame oren, maar ook als ogen om uw baby in het kinderdagverblijf of de wieg bij te houden. Met deze draadloze monitor kunnen ouders zich vrij door het huis of kantoor bewegen en blijven ze zich bewust van de status van de baby. Hiermee kunt u zich ver van de baby ontspannen en tot rust komen en toch nog steeds een tab houden op het kleintje.

2.4 inch Babyfoon Spec:
Camera specificaties:
- Beeldsensor: CMOS
- Effectieve pixels: 640 x 480
- Kijkhoek (horizontaal): 60 graden (maximaal)
- AF-gevoeligheid: min 38dB en minder
- Zendfrequentie: 2400 - 2483,5 MHz
- Zendvermogen: 15 - 19dbm
- Ontvangstgevoeligheid: min 80dbm (minimum)
- Werkspanning: DC 5V
- Werkstroom: 300mA
- Werktemperatuur: minus 10 - 45 graden C
- Werkvochtigheid: 20 - 85 procent

Monitor specificaties:
- Schermresolutie: 320 x 240
- Gegevensbandbreedte: 3 MHz
- Transmissiesnelheid: 3Mbps
- AF-gevoeligheid: min 38dB en minder
- Zendfrequentie: 2400 - 2483,5 MHz
- Zendvermogen: 15 - 19dbm
- Voeding: DC 5V / 4 x AAA-batterijen (niet inbegrepen)
- Werkstroom: 950 mA
- Werktemperatuur: 0 - 40 Deg.C
- Werkvochtigheid: 15 - 85 procent

2.4Inch Kid Monitoring Camera Foto's: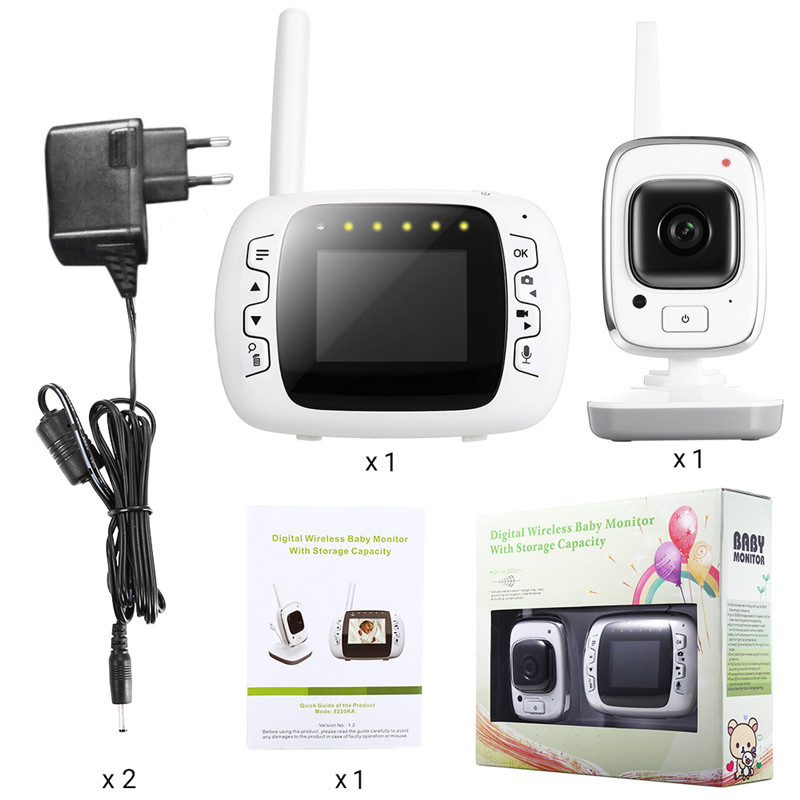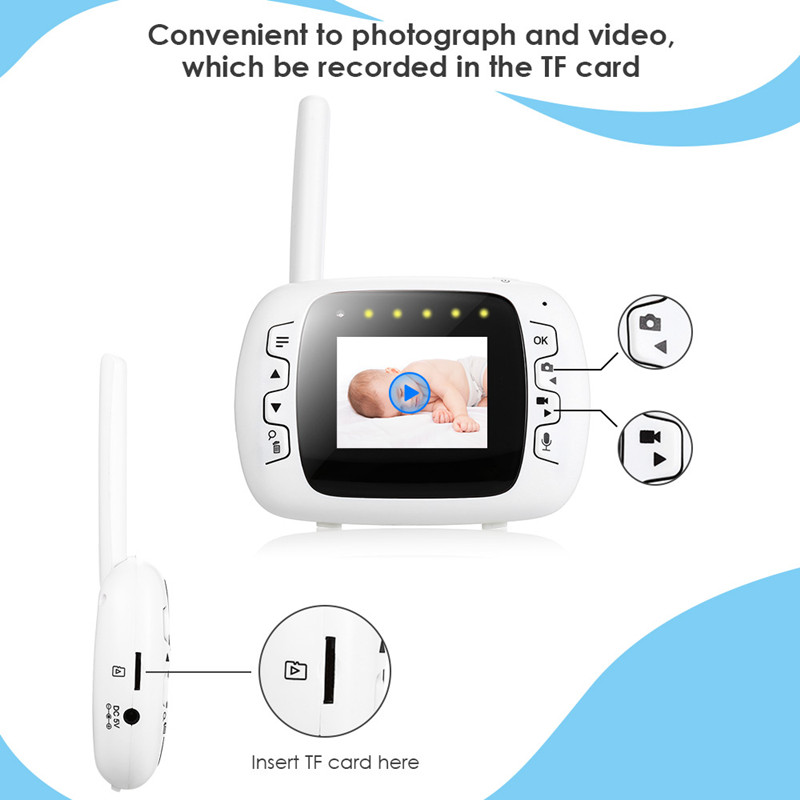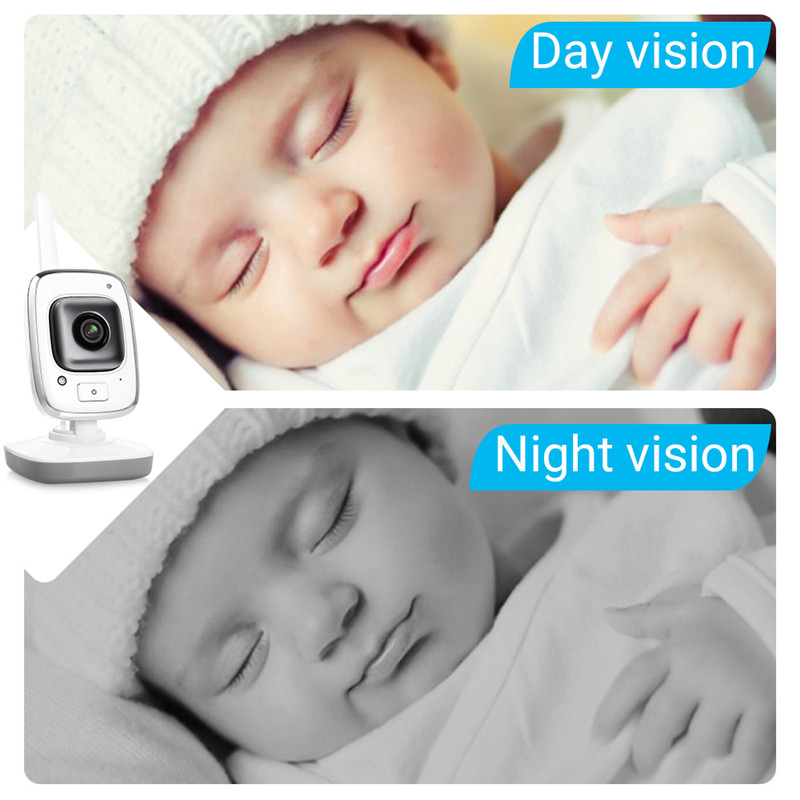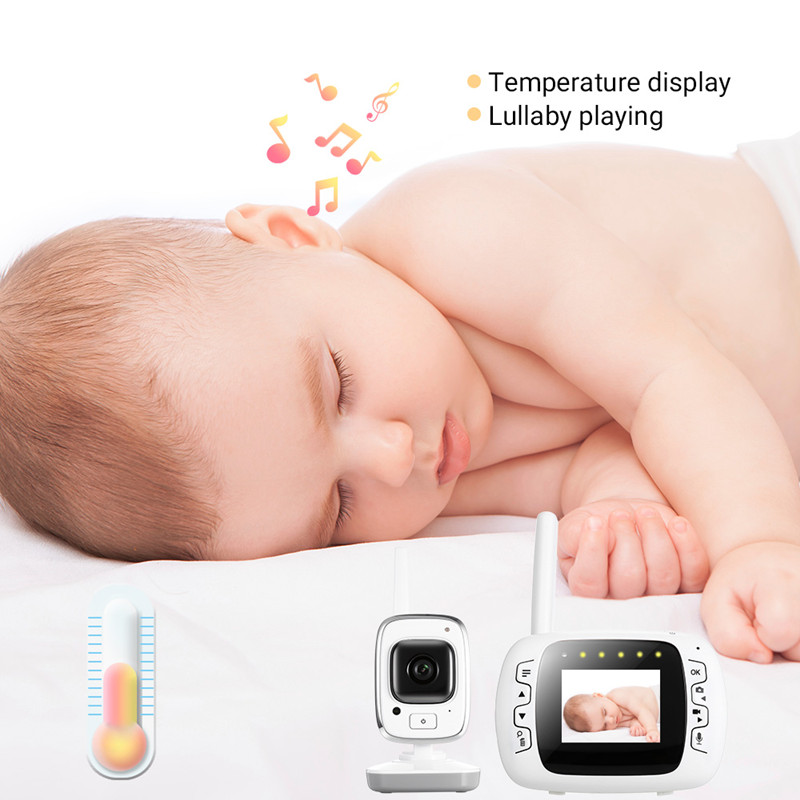 Shenzhen Kingfit Technology Ltd. is een professionele nieuwe babyfooncamera leverancier in China met volledige ervaring voor OEM & ODM-project, ik geloof dat we de beste service en de beste kwaliteit voor u en uw klanten kunnen bieden!

FAQ:
Vraag: Kan ik een voorbeeld bestellen van 2.4Inch Body Care Monitor ?
A: Ja, we verwelkomen sample order om testen en kwaliteit controleren. Gemengde monsters zijn acceptabel.
Vraag: Wat is de doorlooptijd van babybewakingsapparaten ?
A: Monster is 1-3 dagen, massaproductie tijd is 5-7 dagen voor bestelling minder dan 1000 stks.
Vraag: Heeft u een MOQ-limiet van de digitale camerababyfoon? ?
A: Onze MOQ EXW is 100 stks; MOQ FOB is 1000 stks.
Vraag: Hoe verzendt u de goederen en hoe lang duurt het voordat u arriveert?
A: We meestal verzenden door DHL, UPS, FedEx of TNT. Het duurt meestal 3-5 dagen om aan te komen.
Vraag: Hoe de bestelling door te gaan als ik een logo moet afdrukken?
A: Ten eerste, Artwork voor visuele bevestiging, en vervolgens is Sample foto of het verzenden van monster naar u voor bevestiging, tot slot gaan we naar massaproductie.
Vraag: De redenen waarom onze klant voor ons heeft gekozen?
1. Onze prijs is redelijk, het kan u helpen uw concurrent te winnen, uw markten te veroveren en winst voor u te creëren.
2. hoge kwaliteit, inspecteurs voeren nauwgezette procedures over elke stap van belangrijke componenten tot uiteindelijke verpakking, zorgen elke defecte levering is defect.
3. we zijn grote fabriek, we kunnen produceren uw bestelling snel en verzenden in korte tijd.
4.SGS, CE, RoHS, FCC-certificeringen
5. Garantie: 24 maanden
6. Aangepaste ontwerpen voor product & kleur doos!
Product Categorie : Babyfoon > 2.4inch babyfoon